Hardwood Log Firewood Deliveries, Totnes
For a hot and long lasting fire you want dry seasoned hardwood logs. That is what we sell.
We cut logs to your preferred size and deliver in a high capacity Land Rover converted to a tipper. The tipper carries 2 cubic metres of logs which is equivalent to one ton of green wood.
Dry Seasoned Firewood
---
Ashburton and Buckfastleigh
£90 for 1 cubic metre / £170 for 2 cubic metres.
Totnes , Newton Abbot and South Brent
£95 for 1 cubic metre / £175 for 2 cubic metres.
Chudleigh to Bittaford
£185 for 2 cubic metres.
This wood was felled last winter and split to air dry a minimum of three months before delivery.
We can also deliver 3 and 4 cubic metres that become cheaper with bulk buys.  Please phone to inquire.   
PATIENT LOGS
---
These require six to eight weeks of drying before they are ready to burn. This wood was felled last winter, but only split on the day of delivery the prices start at £140 for 2.2 cubic metres delivered locally and increasing with distance.
These prices are for a tipped load. the wood can be stacked for a small extra cost, but we will need prior notice. Stacking won't be possible at peak times so best to order early to avoid disappointment.
Where we work there is no mobile phone signal, please contact us here or call and leave a voicemail stating when you are available for a return call, we will call you back within 24 hours to arrange your delivery.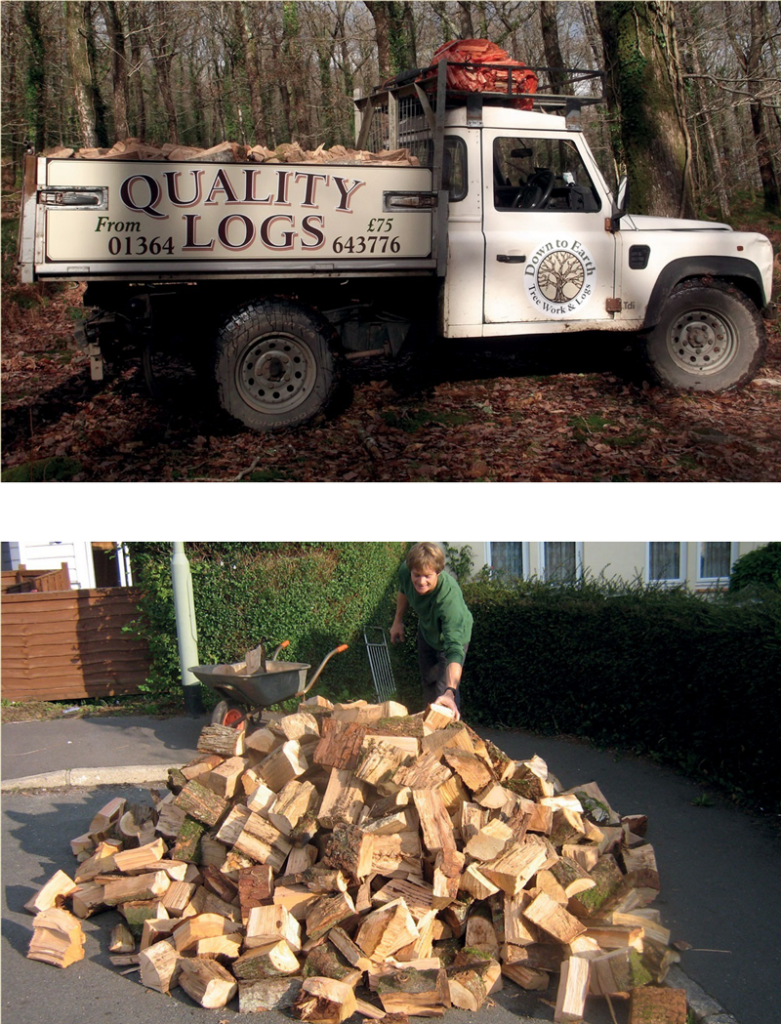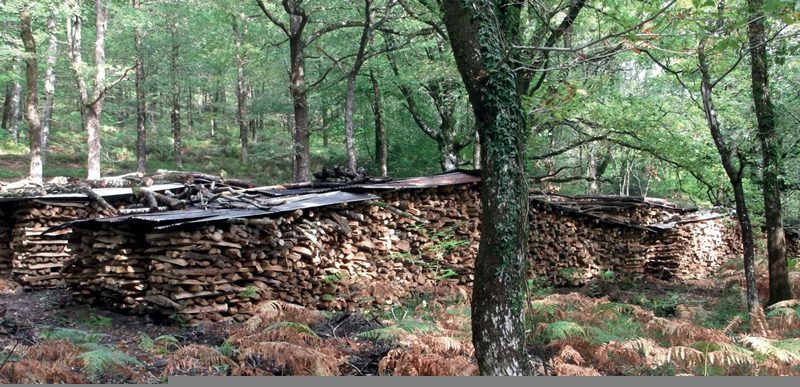 Traditionally Air Dried Billets
---
The trees are felled in the winter when the sap is low. The wood is then split into metre lengths, called billets, and stacked under tin sheets to air dry in the wood.
On demand these are cut to the size of log you require and delivered straight to your door. This way allows us to keep the log miles to a minimum.
Sustainably Managed Wood
---
The logs are from woodland which is classified as a Site of Special Scientific Interest due to the rare plants growing in it. The woodland management is carried out with the approval of English Nature.
Improvement to the woodland ecology is the main objective, timber and firewood are the sustainable by-products. By thinning the trees and taking out evasive species we get more light to the woodland floor. In this light plants grow creating food and habitat for the woodland creatures